ILLUMINATION
RETREAT FOR WOMEN - ILLUMINATE & CREATE!
April 18 - 21, 2019
With Paulette Rees-Denis
in San Miguel de Allende, Mexico!
FOR CREATIVE ARTISTS, WRITERS, MOVERS, DREAMERS…
Hosted by
CASA DE LA NOCHE & BORDELLO GALERIA
This is for you to take your life to the next level and leap big!
What is your next project?
What are you wanting to change?
How do you get off the whirlygig so you can truly listen to yourself and move into what you want to become?
Join me April 18-22, 2019 to experience a retreat designed especially for you, with creative women who are desiring to take a journey– an inner deep dive with an outer adventure into colorful possibilities and action. Let's move your body, mind, and spirit as we gather in an intimate circle.
This is time for yourself, to relax, explore, and gather with like-minded, powerful women, using movement, momentum, and magic! Allow the flow of attraction and action, and the unfolding of what you have been wanting.
What are those creative journeys you've been yearning for? How to write that book, start your own biz, make more money, honor your divine feminine body and heart.
And Special guest guide:
How excited am I to have the amazing Theresa Pridemore, of Sovereign Spirit, the high priestess of business and creativity, joining us for Illumination…to bring each of our attendees, spirit readings for our creative archetypes as we dive deeper into our creative souls and what's next!…
Theresa is a powerhouse and the creator of the Sovereign Oracle Deck and the Portland Tarot deck.. and so much more…..https://www.sovereignspirit.biz/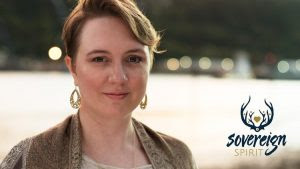 The high priestess of business & creativity
This is your time,
To quiet down into yourself
Time to write, to create,
To explore, not only your inner journey–
With you and your inner being and desires
But your outer journey too, to make a MAP- a Magic Action Plan- for clarity, purpose, and action steps…
To get results…that's what I'm talking about…
Change your words, Change your story, Change your life!
In this the beautiful, colorful, creative, art-filled, and passionate city of San Miguel de Allende, Mexico, we stay at Casa de la Noche–a colorful old brothel turned into a gorgeous art-filled hotel…
And it's Easter weekend, called Semana Santa…with fabulous goings-on around town too, with time for adventures… and great eats…
A powerful weekend full of creative ritual and internal connection, playful easy movement and dance, and quiet focused time, with guided reflection and refinement…Movement, Momentum, and Magic…


WHAT TO EXPECT
Three days of writing and planning, deep exploration and enlightening — ILLUMINATION — to live lit up every day…with a gathering of creative women, to inspire, share, laugh, create, dance together…Time to redefine and rewrite your story, work on the writing project, move your body, and take action for those desired changes! And get tools methods for ALLOWING them to open up and flow, flourish, and blossom…
To get our creative juices flowing, we all need time to ourselves. The creative retreat has lightly structured gathering times, with some easy dance and yoga flow to get the body and brain moving, meditation and envisioning time to get clarity on your visions, define find new ones, and group coaching times with Paulette. Plus there is much needed alone time to relax, ponder, write, and dream big!
As your coach and guide, I give you tools and inspirations to finally do what you've been wanting with clarity and confidence, to find what's waiting to unfold, open up your body and heart with some divine feminine inspired movement, and guide you to take action. Real concrete action.
If you are ready to live lit up with happiness, pleasure, and abundance and knowing you are finally following your heart, say YES!
Join us if you have been desiring change, if being in a group of like-minded women, full of support and action and badass-ness, is something you have been wanting to be a part of! To move that body, shift your energy and your mindset, explore this colorful town of creatives, and make those changes. Break down the walls that have been holding you back.
There is a beautiful power in tribe, in circling up with other women,
with inspiration,connection, and support!

**BONUS: Before and after the retreat, you get a complimentary coaching session with me! 30 minutes each call to get you on point before we meet in person, and to follow through with your aspirations and goals after the retreat! FREE ($360.00 value!) I want to see you succeed with all that you desire!
TOURS and ACTIVITIES
This is also an invitation to experience the magic of San Miguel de Allende, the most artistic city in Mexico, recently named by Conde Nast "2018 Best City in the World" for a second year running. We have a trip to La Gruta Spa planned that will be enjoyable for all! Participants are also encouraged to book a few extra days to walk romantic stone walkways and cobblestoned streets, to explore the history and culture of old Mexico, and to savor fine international dining and local Mexican favorites.
Be sure to visit the unique Fabrica Aurora complex of art galleries, see other galleries, visit a nearby archeological site or explore more of the many possibilities in the area, either before or after the workshop. Check with Casa de la Noche for availability.
OUR WORKSHOP is held in the famous
old San Miguel bordello - CASA DE LA NOCHE
Participants choose their own room, first come, first served.
You may share a room with another participant for an additional fee or invite a non-participating spouse or friend to share your room at no additional fee. Cost is dependent upon room choice. Our Casa has its own art studio, spacious gardens and grounds, guest kitchen, superb location, and original art throughout the property. To learn more about historic Casa de la Noche, check the website: www.casadelanoche.com
HOW TO GET HERE
San Miguel de Allende is in the heart of Mexico at 6200 ft elevation. The closest airports are Leon (BJX) or Queretero (QRO) and shuttles or private transportation can be arranged to meet and drive you to Casa de la Noche, a 75-minute drive. You can also fly into Mexico City, a 3 1/2 or 4-hour bus or shuttle ride.
You will need a current Passport and a Visa (available at the airport upon arrival). Consider travel insurance in case your plans change. Some credit cards offer this as part of their perks! Check yours!
The ATMs in San Miguel accept VISA DEBIT cards for access to Mexican pesos.
TO JOIN US
Choose one of the rooms listed below that is still available. Let me know your choice and I'll confirm availability with Casa de la Noche. To contact me: https://www.paulettereesdenis.com/offerings/mexican-retreat
We encourage you to purchase travel insurance that will cover your expenses in case your plans change.
If you have any workshop questions, please contact Paulette Rees-Denis (dance@gypsycaravan.us; or call 1.503.490.6628). Our multi-level boutique hotel does not have an elevator. If you have concerns about your ability to negotiate steps, please let us know so we can help you choose your accommodation. If you have any lodging questions please contact Barbara at Casa de la Noche (info@casadelanoche.com; or call 1.831.373.8888). Rooms are available on a first-come, first-choice, basis.
EACH ROOM IS UNIQUE! YOU CHOOSE FROM SUITES, LUXURY OR DELUXE ROOMS, OR EXPERIENCE AN ORIGINAL "WORKING GIRL" ACCOMMODATION
Please make your room selections below. Pricing includes lodging and all workshop fees!
All fourteen rooms are individually decorated and all have private baths. Some have kitchenettes, separate sitting areas, TVs, fireplaces, gardens, patios or terraces, and all have access to light cooking facilities and common living areas. Our main common rooms have in-floor heating and all accommodations have electric or gas heaters, fans or air conditioning. All water is purified and WiFi is located throughout the property. Healthy start, home-cooked Mexican breakfasts are included with your lodging.
SUITES
(room rate includes daily breakfast, workshop fees, access to art studio, our excursions and all taxes)
All suites have kitchenettes, cable television, air conditioning and private en-suite baths.
LA TERRAZA SUITE Already reserved!
This one-bedroom air-conditioned suite has its own plant-filled terrace along with outdoor seating for two. The hand-painted tile kitchenette has many windows with a pretty view, counter seating, and a sitting area with a couch, coffee table and tow chairs. Cable TV is in the living area. There is a private bath with shower. Two twin beds can be made into a king if preferred.
LA VISTA SUITE Already reserved!
This third story studio air-conditioned apartment has an open floor plan which includes a kitchenette, table and two chairs, an Equipali couch and chair, and cable TV. A closet separates the king bed (may also be 2 twins) from the main space. There is a private bath with shower. At the rear there are French doors to a second flower-filled terrace with a table and seating for two. For the view-lovers, there is a steep stair to the top-level terrace with 360 degree views.
MADAM'S SUITE Already reserved!
This one-bedroom air-conditioned apartment has the largest living space with a couch and 2 comfortable chairs facing a large fireplace. The living space also has dining table and seating for 4 as well as a writing desk and cable TV. A talavera-tiled kitchenette has all the basics. The bedroom has a walk-in closet and private tub with overhead shower. Twin beds easily convert to a king-size bed.
PALOMA LOFT SUITE Available now!
The air-conditioned Paloma Loft is on the second floor of the Besitos Garden complex and has a balcony overlooking the garden courtyard. In addition to a small bath with shower, it also has a mini-kitchen and access to an open terrace and enclosed atelier. The Paloma can be rented with two twin beds or one king size bed. This room connects to the open-air meeting space which can be used for art, yoga, dance or other workshops. To reserve Paloma Loft Suite, use the PayPal button here:
LUXURY ROOMS
(room rate includes daily breakfast, workshop fees, art studio, our excursions and all taxes)
Our luxury rooms are distinguished by their size or special amenities. Each is unique and special! There is a large shared sala and kitchen.
FIRST KISS ROOM Available now!
The First Kiss room has a queen-size bed, with antique armoire and original art and has an en-suite bathroom with a tub and shower. It has a view of the distant hills and a glorious jacaranda tree from the bath and bedroom windows.
KISS ME AGAIN ROOM Available now!
The Kiss Me Again air-conditioned room overlooks the bordello's original dancing pavilion and may be made up as twin beds or one king bed. It has a working gas fireplace and hand-painted tiles in the en-suite bath with shower. Original art, high beamed ceilings, and a delightful view contribute to a charming experience.

LA TURCA'S ROOM Already reserved!
The owner's former quarters, La Tura's Suite has a Queen-size bed, with antique armoire and original art from well-known Mexican and American painters adorning the walls. It also features an en-suite bathroom with a tub, double sinks and separate shower. It has a beautiful stained-glass window in the bathroom that affords light and privacy. The bedroom has an ornamental fireplace, seating for two, and a small table. Wi-Fi, cable TV, purified water, small fridge, microwave, and in-floor heating keep this room always comfortable. The location is secluded from other rooms, offering extra privacy and a view of the fountain patio.
DELUXE ROOMS
(room rate includes daily breakfast, workshop fees, art studio, our excursions and all taxes)
These charming Mexican style accommodations all have access to a common kitchen and sala area with fireplace, cable TV, and wireless internet making a perfect accommodation for friendly guest gatherings. All are situated around a secluded, pretty garden.
HUMMINGBIRD ROOM Available now!
The Hummingbird air-conditioned room is a king or twin-bedded room that faces out into the garden. It has a private bath with tiled shower. Santa Fe styling and original art give this ground floor room a nice flair.
MARIPOSA ROOM Already reserved!
The Mariposa room, with its large arched windows facing the Garden, is perfect for an artist or nature lover. It may be made up as a king or two twin beds and a private bath with shower. It is located on the ground floor across from the Besitos Garden Kitchen and Sala.
DRAGONFLY ROOM Available now!
The Dragonfly air-conditioned room faces out into the courtyard and has 2 twin beds or one king and private en-suite bathroom with Mexican-tiled bathtub and overhead shower. It is adjacent to the Besitos Garden Kitchen and Sala.
WORKING GIRL ROOMS $
Recommended for single occupancy. (Room rates includes daily breakfast, workshop fees, art studio, our excursions, and all taxes)
There are four cozy rooms in the main guest house, each with its own personality, that were once actually used by the working girls of the Bordello. There is a small efficiency kitchen area nearby as well as a common patio area and living areas.
JOVITA ROOM Already reserved!
The Jovita air-conditioned room is cozy with lots of light and a pleasing view. It has a queen bed with carved headboard, extra shelving and a small chair. It has a private bath with shower, and an electric fireplace for cozy nights. A nearby covered outside sitting area has a wicker couch and chairs and unusual ceremonial masks on the wall. This room has easy access to the Project Room and terrace.
CHIQUITA ROOM Already reserved!
Chiquita room is the first of four "working girl" rooms, each with its own personality. This is a cozy room near the main dining room. It has very high ceilings and a queen-size bed. There is a small gas fireplace, and chair and small table, as well as en-suite bath with shower. Nearby, there is a garden sitting area and fountain.
PEPITA ROOM Available now!
The Pepita room is a cozy space with a queen-size bed, ½ stone wall, ½ antique tiled wall, and a hand painted desk and dresser combination and chair. It has a private bath with shower. Original Rubin Morales paintings are on the wall above an electric fireplace. Outside there is sitting alcove, also a nearby fountain.
ROSITA ROOM Available now!
The Rosita Room features a queen size bed with carved headboard, dresser and a side chair. There is an outside patio area with seating for two. Access to the Group Project Room is up the nearby stairs. This little room was original to the house but is now updated with bath, shower and sitting alcove.
After you have selected the room of your choice, be sure to let me know so I can check availability with Casa de la Noche. Contact me: https://www.paulettereesdenis.com/offerings/mexican-retreat/
change your words - change your story -
change your life!
I hope you'll join us!
Scroll down to enjoy some photos of San Miguel de Allende!